Funshare at 2020 Game time international exposition(GTI): New hot sales product release
  2020 GTI expo, Held in the Canton fair exhibition center from September 9th to 11th,And friends who have not been able to experience the scene, let me take you in-depth understanding of the latest and hottest machines of Funshare with no regrets!
一、Mystery island

  Mystery island is a ticket game machine with video pusher, receive, and eliminate three different game play, with a variety of additional games which is surprising and exciting.
  1. Sum up video push, receive, and eliminate three game play together, The gameplay is simple and easy to learn, play way is diverse and difficult to master, which able to makes players full of surprises and expectations
  2. Gold and silver coins, question mark props, jp balls and other props plus super attacks, all push out, etc. Various surprise and exciting rewards make the players more joyful and Happy.
  3.Magic Chest,Double Reward,Bonus Round and so on additional games, Rich additional game content makes the game fresher and not easy feel boring.
  4.Giant screen, three-person link up gameplay, cartoon magic theme, gorgeous battle scenes makes super shocking
  5.The purely mechanical ticket jp turntable and jp challenge round, the high profit and tension brought by pure luck make the game play full of fun exciting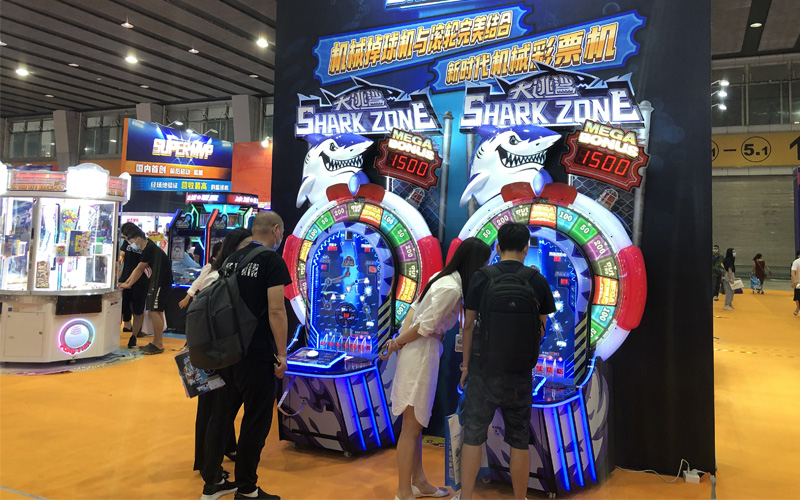 二、Shark zone
  Shark Zone is a Perfect combination of mechanical ball drop and roller, A new age machinery ticket games.
  1.Art design with American Comic realistic style Stand out among many machines, all kinds of players are ready to try
  2.Game play of chessboard cumulative number of steps, Short-term rich rewards meet the needs of players, and the ultimate prize guarantees sufficient gameplay stickiness
  3.Drops to hole and light on/off game playSatisfy players' obsessive-compulsive disorder psychology, keep continuous challenges
  4.Super mechanical probability JP lottery runner
The excellence atmosphere and super-large movement attract people around to watch, satisfying the players' super vanity, and pure mechanical probability inspires infinite expectations of the players
  5.Unlimited super high-speed ball falling speed To meet the needs of players at different levels of consumption, you can play carefully one by one, or spend a lot of money in a time.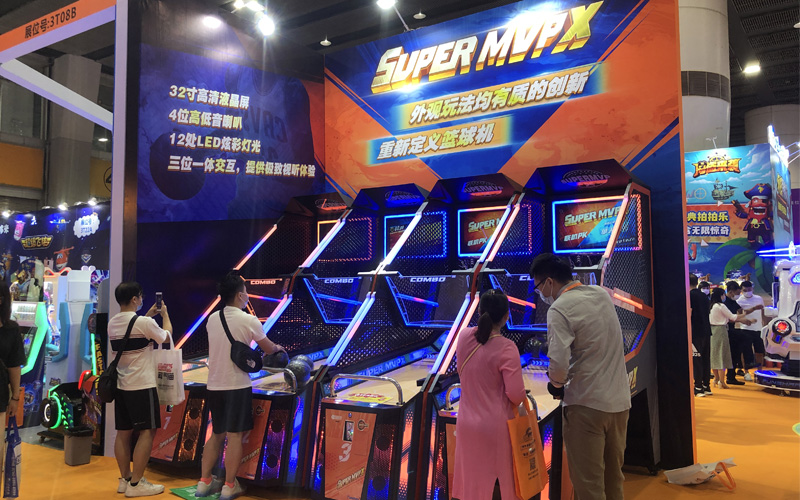 三、Super mvpx
  Super MVPX have a Innovative design and game play, a big refine of basketball machine
  1.32 inch HD screen. 4 low and high pitch speakers. 12 LED shinning lights Trinity interaction, special effects, Let players experience the feast of audio-visual basketball game .
  2.Unique COMBO game play and from grade D to S evaluation system Set up floating and changeable goals, suits to different level players, more the gaming process more intensive
  3.Available for 8 people link up game play Intense real-time catch-up design, great excitement from multi competition.
  4.Using hexagonal stamping metal mesh design Beautiful and unique appearance design among all basketballs